Corey Haim
1971-2010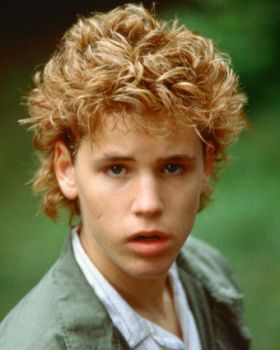 Date of Birth
23 December 1971, Toronto, Ontario, Canada

Date of Death
10 March 2010, Burbank, California, USA

Birth Name
Corey Ian Haim

Nickname
Space Ace

The Haimster

Height
5' 8"

Mini Biography
Canadian-born Haim broke into the Film industry in 1984 as a young child caught up in a family war in the hit movie Firstborn (1984).
The following year he starred in the TV movie A Time to Live (1985) (TV), for which he received an award, and Silver Bullet (1985). Lucas (1986), in which he starred alongside Charlie Sheen showed his ability, but was not a big hit.

In 1987 he had a breakthrough when he played one of the major roles in Joel Schumacher's The Lost Boys (1987), but his output during the nineties onwards was disappointing.
He died suddenly, of a suspected accidental drug overdose, on March 10, 2010.

Trivia::
Favorite food: Pizza, Favorite actress: Cybill Shepherd. Favorite Actor: James Dean.

Father is French-Canadian.

Got into acting because his mom put him into acting lessons to help him deal with his shyness and it later became a career because his older sister Carol Haim was auditioning for roles.

His dad Bernie worked as a sales rep. His mom Judy worked as a computer operator.

Parents Bernie and Judy divorced when Corey was 11 years old. They were married for 18 years.

Filed for Chapter 11 bankruptcy protection in July 1997 in Los Angeles, California, listing debts that included nearly $104,000 to the I.R.S., $100,000 in California taxes and a variety of medical expenses.
The document stated that he had few assets, including a 1987 BMW, $100 in cash, $750 worth of clothing and $7,500 in residuals and royalty rights. He also listed a $31,000 pension plan.

Has a half brother named Daniel Lee from his father's second marriage

In 2004, he became the subject of a single by the Irish band The Thrills titled "Whatever Happened To Corey Haim?".

Was engaged to Holly Fields (not the boxer) in 1996, but broke up.

Brooke McCarter managed him up to the mid 1990s until Corey's drug problem caused a fallout.

Mother Judy was born in Israel.

Was asked by best friend and frequent co-star Corey Feldman - while filming the first season of "The Surreal Life" (2003) - to be his best man at his wedding to Susie Feldman; but unfortunately, due to prior commitments he was not able to attend.

Was engaged to Nicole Eggert, whom he credits with helping save his life on a certain occasion: while they were filming one of several movies together, she noticed that Haim was suffering from a narcotic "rush." Eggert promptly drove him to the local hospital where Corey was detoxed.
(The irony is that her "Baywatch" (1989) character, "Lifeguard Summer Quinn," was seldom allowed to do anything nearly as heroic.)

Sister by the name of Carol "Cari" Haim, who is 2 years older than Corey, accidentally got him interested in acting when he accompanied her when she auditioned for roles.

Bill Egert's character Sean Haim in the movie Detour (2002) was named after him, as Egert's favorite actor.

Ranked #26 on VH1's 100 Greatest Kid Stars.

Auditioned for the role of Dick Grayson/Robin in Batman Forever (1995).

He starred in eight movies with Corey Feldman: The Lost Boys (1987), License to Drive (1988), Dream a Little Dream (1989), Blown Away (1992), Last Resort (1994/II) (V), Dream a Little Dream 2 (1995) (V), Busted (1997) (V) and Lost Boys: The Tribe (2008) (V).

He and Corey Feldman were known as the Two Coreys at the peak of their careers in the 1980s.

Formerly engaged to actress Tiffany Shepis. [Oct. 30, 2008].

Best friend Corey Feldman choose not to attend Haim's funeral at the request of Haim's family, because they wanted to keep the funeral as low-key as possible. Feldman instead issued an open letter on the Internet which he wrote to his deceased friend.

Was buried at Thornhill memorial chapel in Toronto on March 16th, 2010. Because Haim was broke at the time of his death, a celebrity memorabilia site that he sometimes sold items to, Startifacts, had donated $20,000 to cover the cost of the transportation and headstone.

Personal Quotes::
I was numb and I had lots of swollen lymph nodes, my heart was hurting and I had blood clots in my arm and leg. - on his drug-induced stroke.

I was working on The Lost Boys (1987) when I smoked my first joint. But a year before that, I was starting to drink beer on the set of the film Lucas (1986). I lived in Los Angeles in the '80s, which was not the best place to be.
I did cocaine for about a year and a half, then it led to crack. I started on the downers which were a hell of a lot better than the uppers because I was a nervous wreck. But one led to two, two led to four, four led to eight, until at the end it was about 85 a day - the doctors could not believe I was taking that much.
And that was just the valium - I'm not talking about the other pills I went through.
----------------------------------------------------------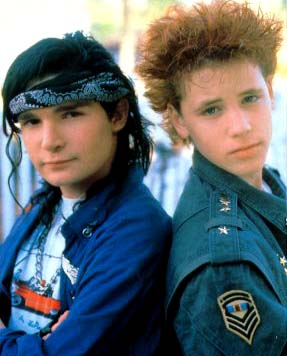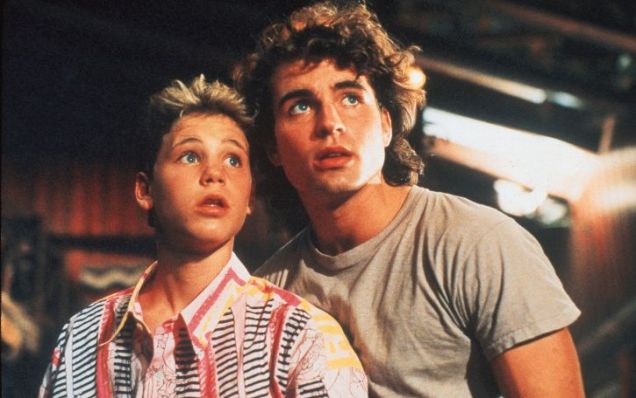 ===============================================================
Back To Kaz's World